Enrolment
Welcome to Enrolment! You're one step closer to the beginning of your student journey at Glasgow.
Enrolment is the process of choosing your courses and classes to build your timetable for the year.
Once you have completed Academic Registration, you can enrol via MyCampus, using the provided guidance on compulsory, recommended, and optional courses. Financial Registration should be completed prior to the commencement of teaching.
As a student, it is your responsibility to:
→ Choose suitable courses that account for the correct number of academic credits
→ Select courses for the whole academic year (not just the first semester)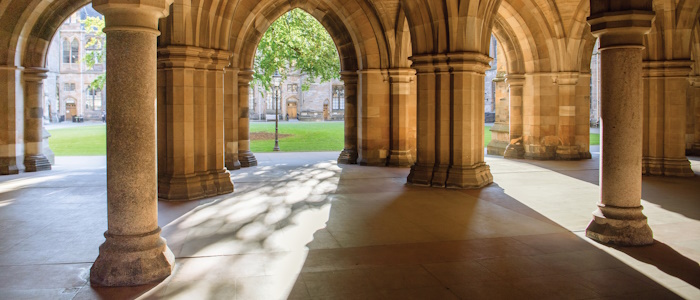 How to Enrol
+++
Step 1: Login to MyGlasgow
Log into MyGlasgow > My Courses & Records > My Student Centre > Enrollment
---
+++
Step 2: Select Your Courses and Classes
Use 'My Requirements' to select courses according to your degree programme and plan.
If your plan is incorrect, or if you wish to change the direction of your future studies, you must contact your Course Advisor to change it before you enrol.
'My Requirements' describes:
→ The overall course, grade and academic credit requirements
→ The compulsory courses you must enrol on
→ The optional courses available to you
Need help? Log a support request.
---
+++
Step 3: Enrol on Your Courses and Classes
As you select courses and classes, you can see how these will fit into your timetable in 'My Choices'. This will help you to identify potential timetable clashes before enrolling.
Use the 'check suitability' button in 'My Choices', which checks your class selections against your timetable and any course prerequisites, allowing you to make necessary adjustments before completing enrolment.
Click 'View All' to see all class options available, and their scheduled days and times.
Once you have confirmed that your classes are correct and fit into your timetable with no clashes, you should confirm your selections and click 'Enrol' to complete Enrolment.
Places in classes are usually available on a first-come-first-served basis, so please enrol as soon as possible.
Need help? Log a support request.
---
+++
Step 4: View Your Timetable
Your timetable will be automatically created in MyCampus as you enrol on courses and classes. If you switch or drop a course or class, it will update automatically.
You can find your timetable in the Enrol tab, or directly from your Student Centre.
Your timetable will display the class title, location and time. In some cases, it will also display the name of the lecturer.
When you have completed Enrolment, you may wish to download the UofG Life App to more easily view your timetable.
Accessing the UofG Life App:
Download the app on Apple Store or Google Play (alternatively, the web version is available here)
Login using your GUID and password
Select 'Timetable' at the bottom of the screen
For On Campus classes, select 'room details' in your timetable to get directions
Select 'Find a Building' and 'Near Me' to navigate your way around campus with our interactive map, including information on accessible routes
Click 'Settings' to receive live notifications and/or SMS alerts about timetable changes
Access other features including study space information and bookings, and student health and wellbeing services
---
Exceptions to Self-Enrolment
While the majority of students must self-enrol through MyCampus, students on some courses will be enrolled by staff from their College or School.
+++
List of courses exempt from Self-Enrolment
→ BEd: Music
→ BEng/MEng Engineering students (Years 1-3)
→ Learning & Teaching in Higher Education (Diploma) (distance students)
→ MSci/BSc Veterinary Biosciences (Year 1)
→ SIT: Computing Science
→ SIT: Engineering
→ Incoming Erasmus exchange students, incoming international students, and Study Abroad exchange students
→ UESTC: Engineering
→ SFC Upskilling Microcredential learners
→ MEd/MSc Educational Studies
→ IntM Adult Education for Social Change
→ IntM Children's Literature, Media & Culture
→ MSci/BSc in Veterinary Biosciences (Year 1)
→ PgCert/PgDip/MEd Inclusive Education: Research, Policy & Practice
---
If you are a student on one of these courses, please note that your courses and classes will appear in your timetable once you have been enrolled.
Enrolment Prerequisites
During Enrolment, you may come across courses or classes that require specific qualifications, such as Highers, A-Levels, HNDs, HNCs, or Undergraduate degrees as prerequisites.
You will be unable to enrol on these courses and classes until your results have been recieved by the University and processed in MyCampus.
If you find yourself in this position, please proceed to enrol in your other chosen courses and classes, and return to complete Enrolment once your results are released.
+++
I meet the prerequisites - why am I unable to enrol?
If you have received your results or have equivalent qualifications from another institution, but MyCampus is stating you do not meet the prerequisites for Enrolment on a course, please check the course's Requirements of Entry.
Select relevant course from your list of courses
Scroll past 'Course Schedule' to 'Course Detail'
Select 'Requirements of Entry'
Need help? Log a Support Request.
---
Making Changes: Switching and Dropping Classes
Following your completion of Enrolment, you may need to make changes to your timetable.
Doing the University's 'Add/Drop Period', you can make changes through MyCampus Self-Service, providing there are still places available in the alternative course or class.
Please note, if you are a part-time student who wishes to drop a course on or after the first day of teaching, there may be fee implications. At this stage, we recommend that you speak to your Course Advisor, who will make the required changes on your behalf if agreed.
+++
Switch a Class
If your timetable permits, you may be able to switch classes (move from one tutorial, lab, or seminar to another).
To switch a class, go to: MyGlasgow > MyCampus > My Enrolments > Switch a Class
If you attempt to switch a class and recieve a message stating that you are already enrolled, you will need to drop the course and re-enrol on all sections.
How to Drop a Class: Video Guide
---
+++
Drop a Course
After completing Enrolment, you may wish to drop a course.
Please note: the classes that you enrol in must account for the correct number of credits for the year. Thus, if you drop a course, you must then enrol on an alternative course worth the same number of credits.
To make this change go to: MyGlasgow > MyCampus > My Enrolments > Drop Course
How to Drop a Class: Video Guide
---