Quick Links

Great team effort at the 7th London Geothermal Symposium! (November 2019)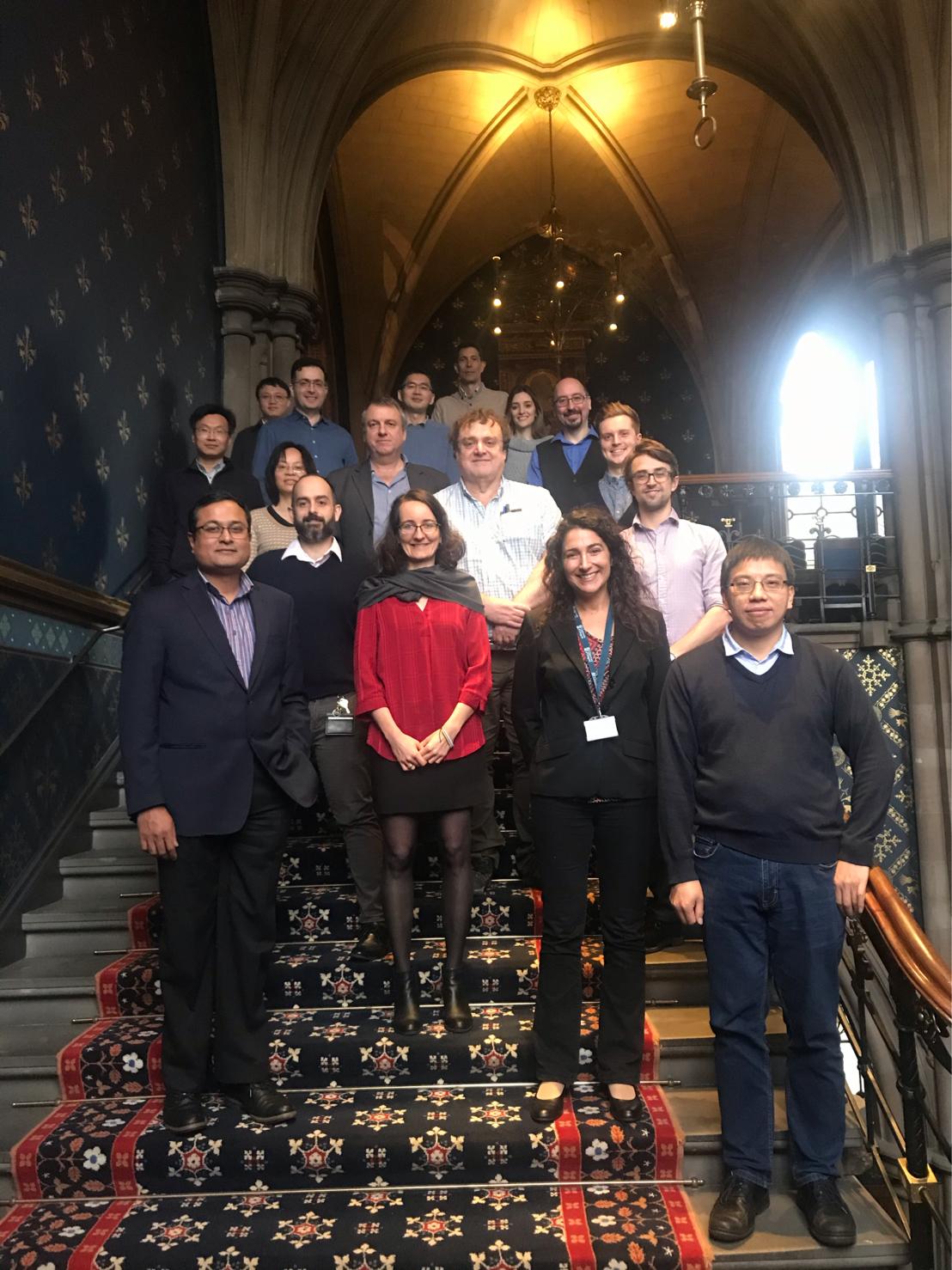 End-of-year group meeting in the beautiful main building of the University of Glasgow today. Strategy planning for 2020! (December 2019)
Energy and Sustainability
As the home institution of such global luminaries as Lord Kelvin, James Watt, W.J.M. Rankine and Joseph Black, our reputation in energy engineering is long-standing and world-renowned.
Energy engineering research at the University of Glasgow today focuses principally on the efficiency of energy generation, supply, conversion, transport, distribution and storage technologies.
Taking a pragmatic view of the rapidly-evolving energy sector globally and regionally – not least the ambitious 'net zero' emissions strategies being pioneered in Scotland – we address both development / deployment of renewables and the most responsible further uses of conventional energy resources as bridges to a sustainable future.
Our research is deeply rooted in partnerships with industry, whilst drawing on the most rigorous scientific approaches, the most powerful numerical tools and the very latest new materials. Our work is avowedly multi-disciplinary, and as such can be categorised in a number of ways, depending on the balance of core scientific disciplines invoked in the research, or the interests of distinct end-user communities.
Areas of work
Renewable, low-carbon heating, cooling and power technologies
Integrated energy systems
Carbon capture, utilisation and storage
Waste management
Life-cycle assessment
Sustainable manufacturing and multi-objective optimisation
Expertise
Geo-Energy Engineering
Geothermics
Hydrogeology
Thermogeology
Groundwater quality and hydrochemistry
Combustion & gasification
Solar and electro-fuels
Fluid flow, heat & mass transfer
Computational Fluid Dynamics (CFD)
Experimental flow dynamics
Thermoacoustics
Environmental science
Chemical process simulation
Bioenergy
Multi-objective optimisation
Power electronics
Control theory and applications
Smart grid communications
Machine learning, big data analytics, game theory and stochastic optimisation
Sustainable Manufacturing
Staff
Professor Gioia Falcone
Professor Zhibin Yu
Professor Manosh C Paul
Dr Ian Watson
Dr Jin Yang
Dr Nader Karimi (Affiliate)
Dr Andrea Cammarano
Dr Siming You
Dr Ying Liu
Dr Xiaolei Liu
Dr Anastasia Ioannou
Dr Junlong Shang (Infrastructure & Environment)
Dr Jim Sharp
Dr Yiji Lu
Mr David Banks
Quick Links

Great team effort at the 7th London Geothermal Symposium! (November 2019)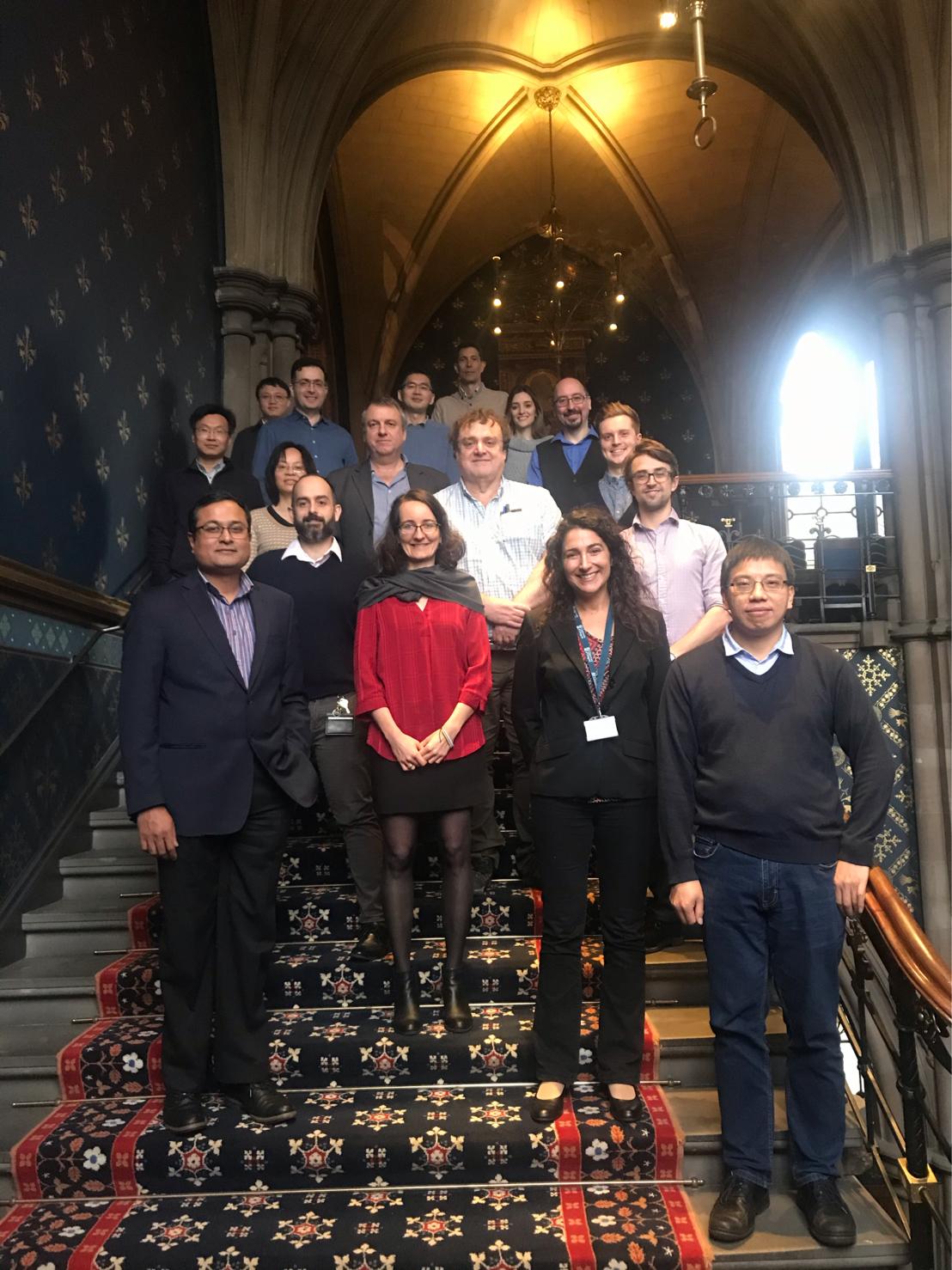 End-of-year group meeting in the beautiful main building of the University of Glasgow today. Strategy planning for 2020! (December 2019)
In the News
Petroleum Experts Ltd has donated 10 educational licences of the IPM suite, the equivalent of £1,483,741.60, to the University of Glasgow.
The software will be used for thesis projects of our MSc in Sustainable Energy and for research in geothermal energy, carbon capture and sequestration, and hydrogen storage.